A series of posters created to educate the local public about how Peterborough city is transforming for the better.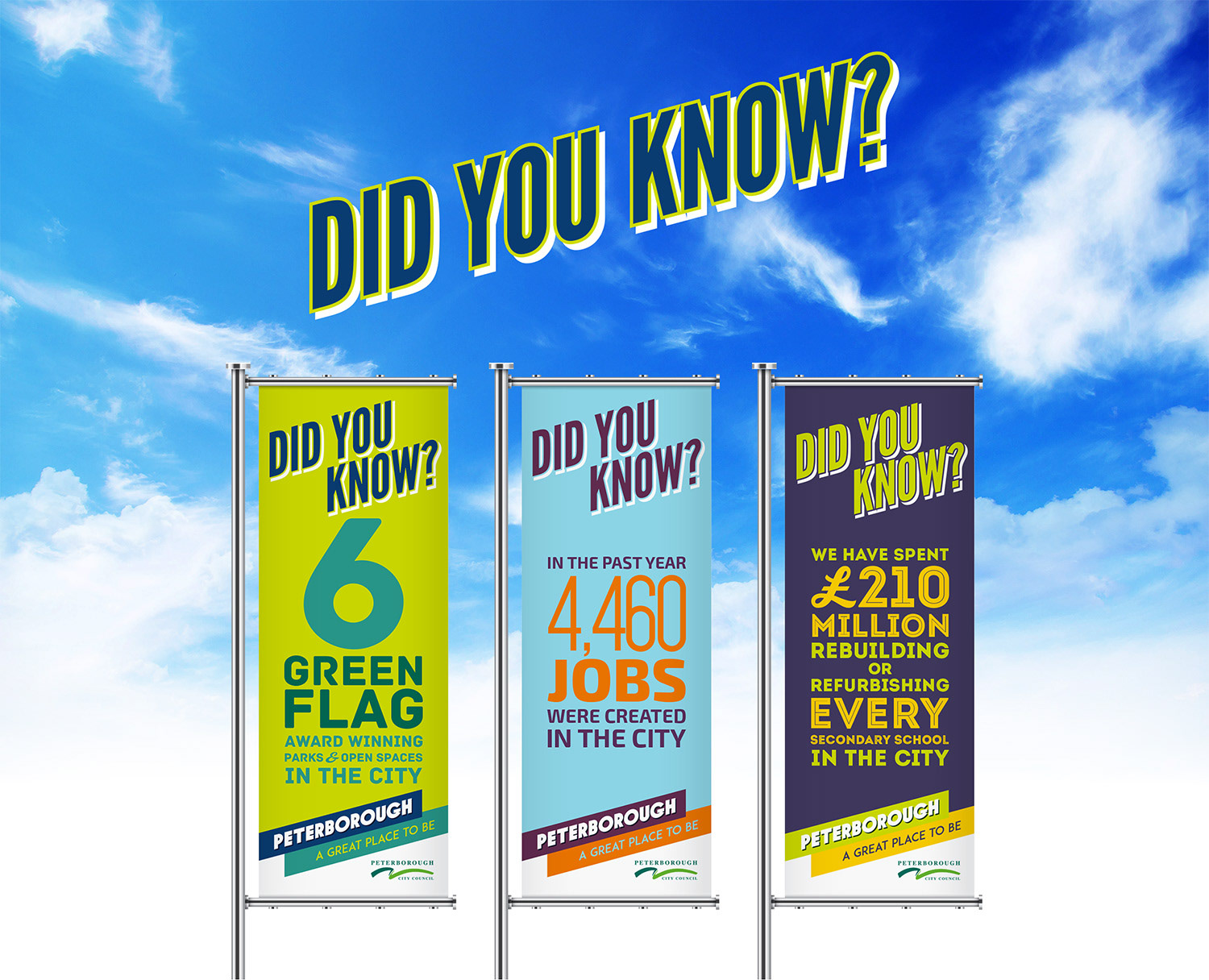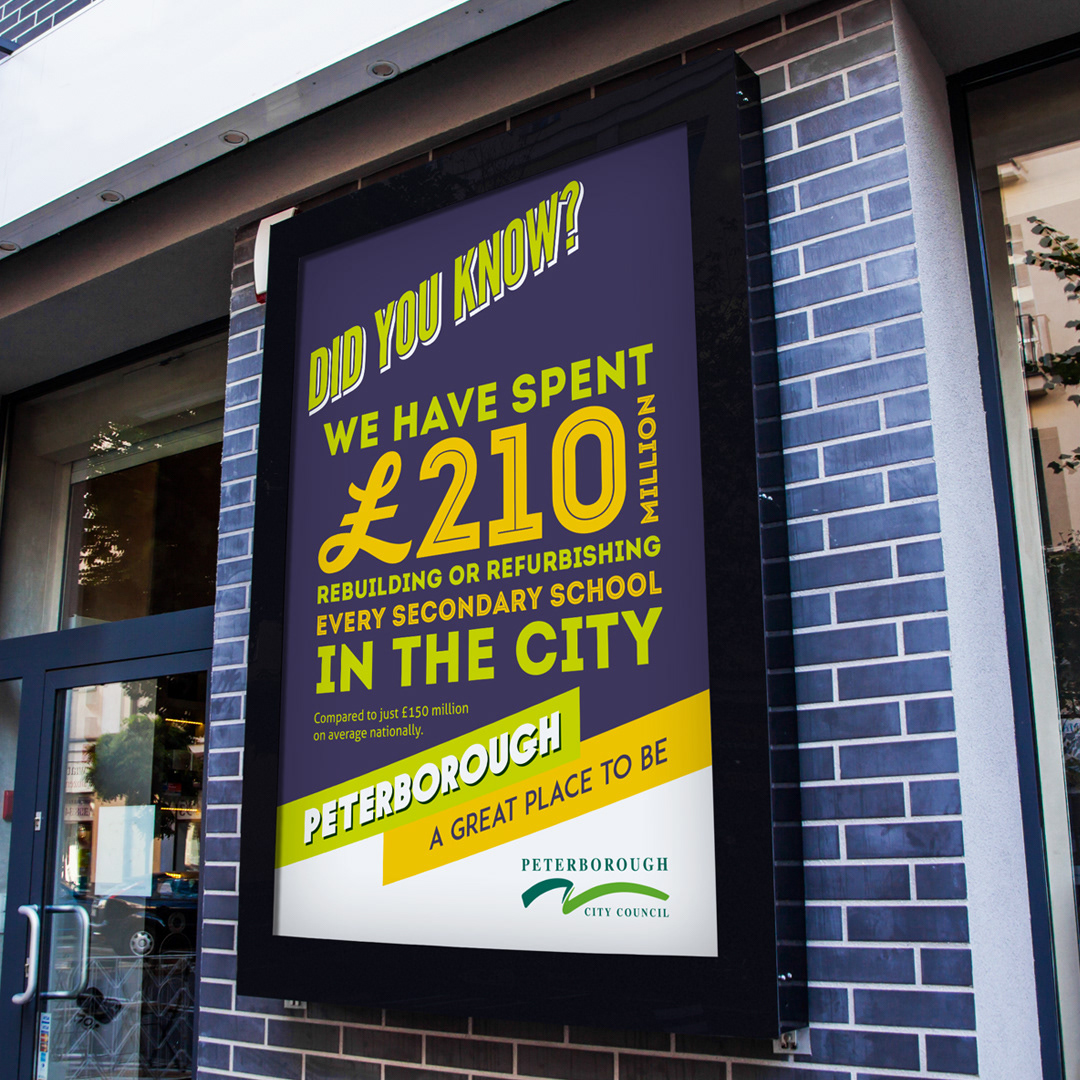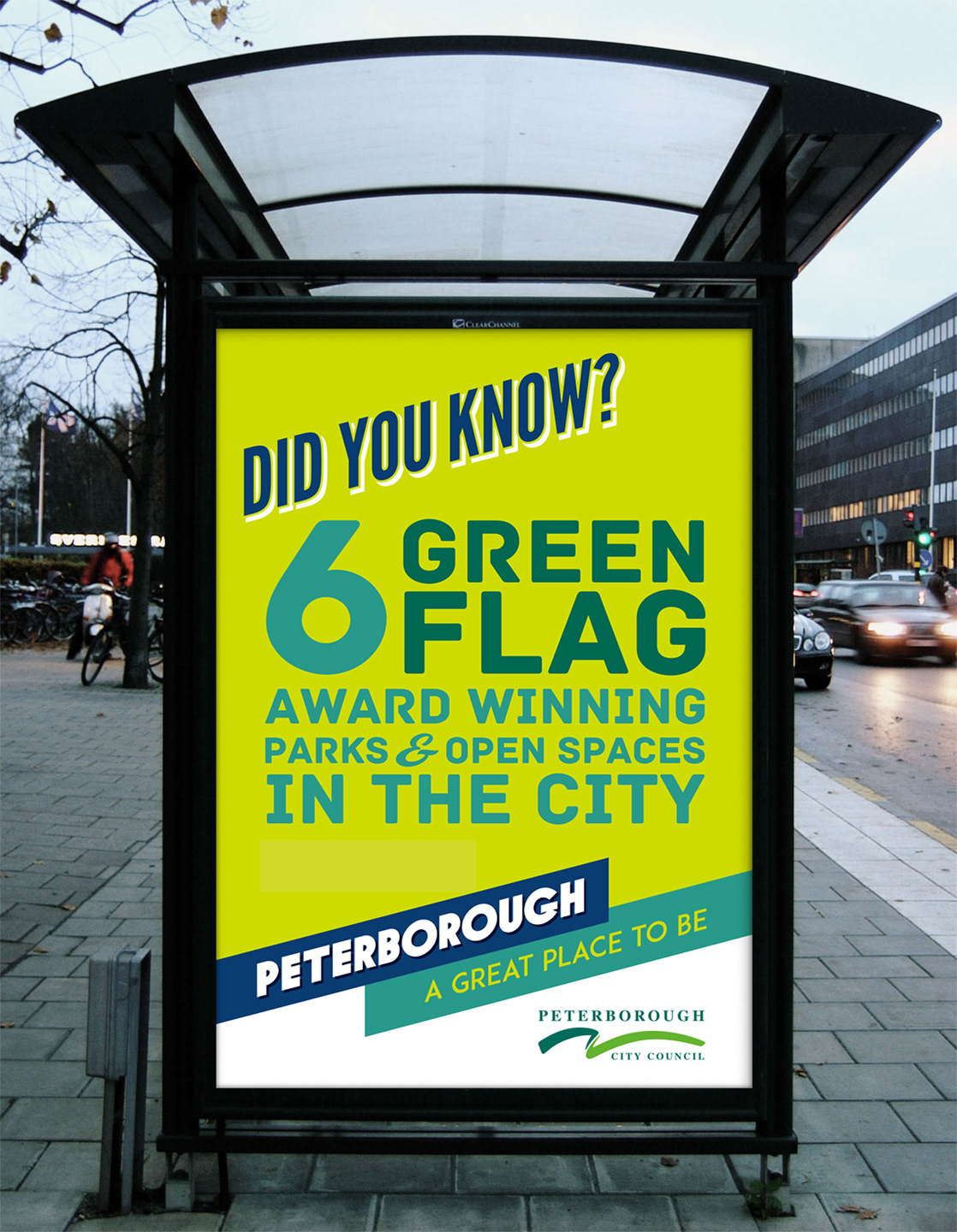 CREATIVE APPROACH
The goal was to create a visual language that represented the positive, forward-thinking approach to the messaging.

Each subject has been branded using colours from the Peterborough City Council brand identity, combined with varying fonts to create an upbeat, vibrant and engaging series of typographical posters that are visible in a variety of different formats.